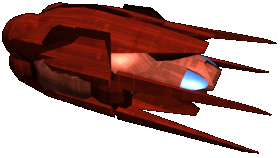 Chitin
Rank Needed
Made Man/Woman
Cost
2,310,000
Weapon Mounts
4
Missile Mounts
4
Armour Points
420
Hull Points
240
Hull Capacity
175
Size
46

Ships of the Union

Rustfire | Marauder | Junker IV | Slider | El Padre
Although considered laughable by many pilots due to it's large size and low armour, more and more pilots have begun to show that the Chitin can still be an effective and deadly fighter.
Ad blocker interference detected!
Wikia is a free-to-use site that makes money from advertising. We have a modified experience for viewers using ad blockers

Wikia is not accessible if you've made further modifications. Remove the custom ad blocker rule(s) and the page will load as expected.